Wheelchair & Mobility Scooter
What battery is right for mobility scooter?
– When choosing a battery for a mobility scooter, it is important to select a deep cycle battery.
– This type of battery is designed to be discharged and recharged on a regular basis, making it ideal for mobility scooters.
– Deep cycle batteries also have a longer lifespan than other types of batteries, making them a good investment for long-term use.
– In addition, deep cycle batteries are less likely to lose their charge when not in use, so they can be left on the scooter for extended periods of time.
– It is important to choose the battery with the correct capacity and voltage for the specific model of scooter.
– With the right deep cycle battery, a mobility scooter can provide years of reliable service.
Deep Cycle Lithium Battery 12V 10Ah
Size: 5.94″x 2.55″x 3.78″ (151x65x96mm).
Weight: 2lbs 12oz (1.24Kg)
Capacity: 10 ampere hours
The life cycle: Up to 80% capacity for 2,000 cycles in recommended conditions.
Operating temperature: -20'F min, +120'F max optimal operating temps (battery performs well down to -20'F). Avoid charging below 32'F.
Terminal: Standard F2 terminals (6.35mm or 0.25″ wide)
Charge: 10 A max, 14 V max recommended, 15 V max. 
BMS protection: Maintains cell balance, low voltage cutoff, high voltage cutoff, short circuit protection and high temperature protection in the circuit .
Compatible with charging: using a LiFePO4 compatible charger.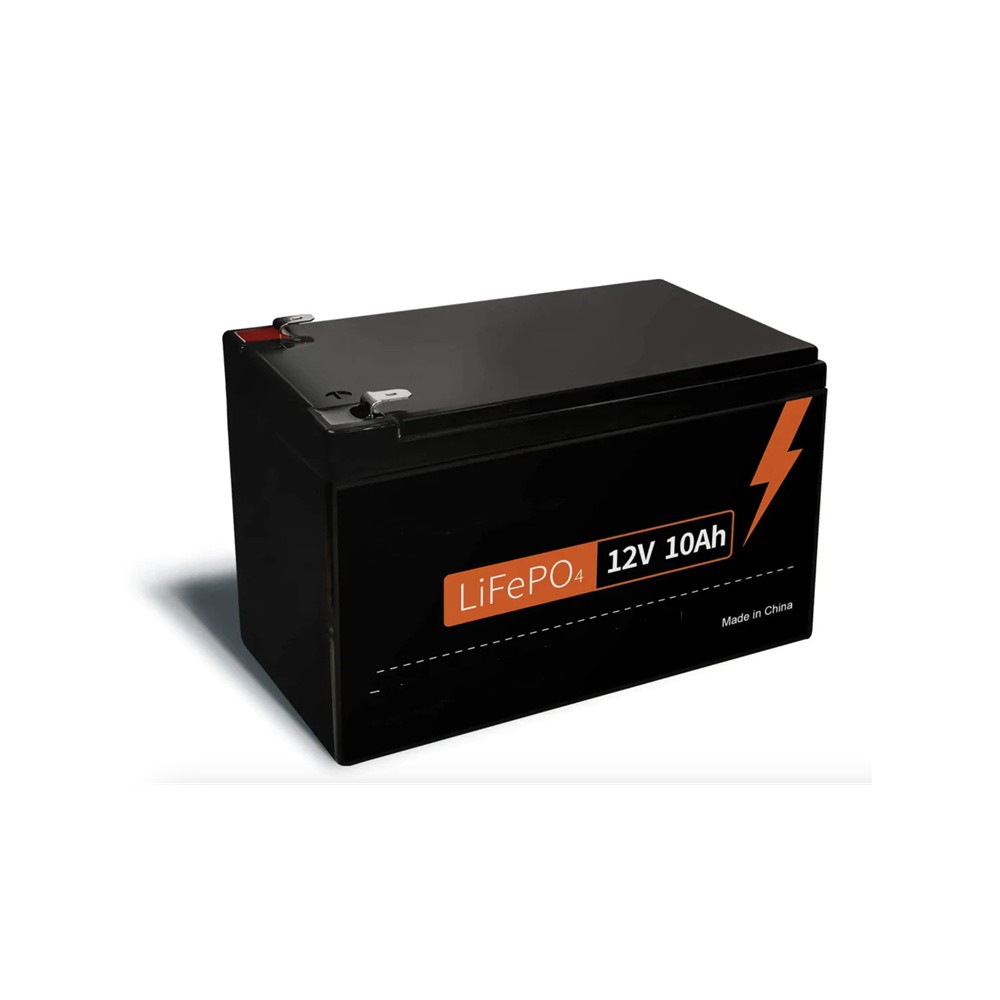 Deep Cycle Lithium ion Battery 12V 50Ah
Nominal Voltage: 12.8V
Nominal Capacity: 50Ah
Energy: 640Wh
Cell Type: LiFePO4 Battery
Size: 223*150*178mm
Operate Temperature: -10 ~ 45 ºC
Terminal Type: M8
Case Material: ABS
Enclosure Protection: IP66
Looking For Lithium Battery Maker​?
We are the lithium battery maker who focus on the research and development and production of lithium batteries.
Wheelchair & mobility scooter replacement batteries requires deep cycle lithium batteries.
These types of batteries are designed to withstand repeated deep discharge cycles, making them ideal for use in electrical vehicles and other applications where high power draw is required.
Deep cycle lithium battery also with high efficiency, safety factor and light weight.
With a good reputation for quality and customer service, that's why we are here.
Frequently Asked Questions.
Wheelchairs and scooters typically require two batteries with 24-volt series connection. Never mix and match different battery manufacturers or technologies, or use batteries that do not have similar date codes.