Your All-In-One Energy Storage Systems
Looking For An All-In-One Power Storage Device?
Our stackable battery design energy storage system integrates inverter and battery modules, provides flexible power expansion, and is easy to install.
The battery adopts the highest grade lithium iron phosphate (LiFePO4) cells, combined with scientific and reasonable internal design and fine processing, to prolong the life of the system safely and effectively.
Diversified product selection:
5KWh / 10KWh / 15KWh
All-in-one power storage device
The design of the inverter + battery makes it easier to use
Modular design and capacity expansion is simpler and more convenient.
It can stand against the wall without taking up space.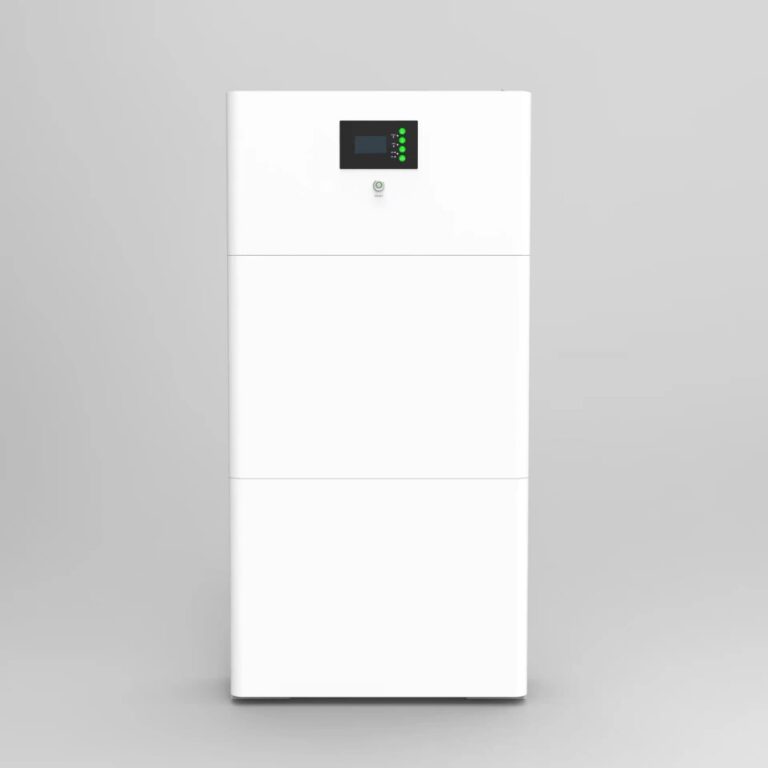 Sine wave output
There are 4 charging modes to choose from: solar power only, mains first, solar first, and hybrid charging
It has two output modes of mains bypass and inverter, with an uninterrupted power supply function
With power saving mode function, reduce no-load loss Intelligent adjustable speed fan, efficient heat dissipation, prolong system life
Inverter Features:
Output power factor 1
Parallel operation of up to 9 units
 High PV input voltage range
Battery-independent design
Built-in 100AMPPT solar charger
Battery equalization function to optimize battery performance and extend the lifecycle
Built-in anti-dusk kit for harsh environment
Stackable Battery Energy Storage System Comparison
Modle

PBSA




51.2V

100Ah

PBSB




51.2V

200Ah

PBSC




51.2V

300Ah

Rated

Capacity

100Ah

200Ah

300Ah

Rated

Voltage

51.2V

51.2V

51.2V

Battery

Weight

48Kg(battery

pack)

96Kg(battery

pack)

144Kg(battery

pack)

Size

(mm)

588*430*195

(Monomer)

Battery

Type

Lithium

Iron

Phosphate

(LiFePO4)

Life

Cycle

Character

≥6000

Cycles

(80%DOD)

Charge

Way

CC

/

CV

Charge

Current

0.2C

(Standard)

Maximum

Charge

Current

Max1C

@

25℃

Charge

Cut-off

Voltage

58.4V

Dischargeg

Way

CP

/

VP

Discharge

Current

1C

Maximum

Discharge

Current

Max1C

@

25℃

Discharge

Cut-off

Voltage

44.8V

Communication

CAN,

RS485,

RS232

Charge

Temperature

0℃

~

+50℃

Discharge

Temperature

-20℃

~

+55℃

Inverter

3.5KW/

5KW

Warranty

10

Years for Battery, 5 Years for Inverter
Use brand new high-quality battery cells to ensure long cycle life and security.
Provide 10-year warranty service.
Certified by CE, MSDS, UN38.3.
5KWh/10KWh/15KWh Large capacity which can meet more needs of customers.
The flat stand design can save storage space.
Built-in inverter, no adaptation problem.
The logo and the color of the shell can be customized.
The stackable battery energy storage system can store electricity for you effectively.
It works with:
~The home energy storage system
~Communication base station, data center,
~Communication outdoor cabinet,
~Solar hybrid power system
It reduces your reliance on the grid by storing your solar energy for house appliance use.
Or keep power stays on when grid outages.
Why Choose LifePO4 For Home Battery?
LifePO4 battery has 3000-5000 times cycle life. Low self-consumption, and long storage time.
Made of lithium iron phosphate iron, It is not easy to catch fire and explode.
3. High Energy & Low Weight
Has 50% more capacity than a lead-acid battery, but 70% less weight.
4.High-temperature Performance
The working temperature range is -20 ℃ ~ 80 ℃, But lead acid is -20℃~50℃.
The same volume of LifePO4 battery weighs 70% less than lead-acid. Save your shipping costs.
6. Environmental Friendly
Non-toxic and non-polluting, can be recycled and reused.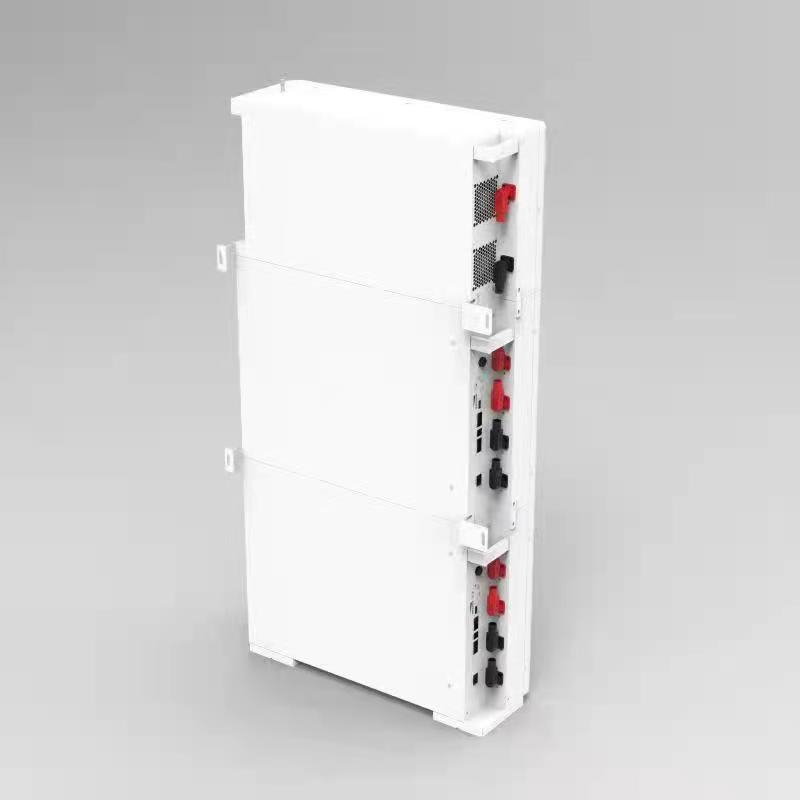 Frequently Asked Questions.