Deep Cycle Battery 12V 10Ah
Lithium-ion Battery Factory
Looking for 12V Lithium-ion Battery Factory?
If you're looking for a lithium-ion battery factory that can produce 12V deep cycle batteries, you've come to the right place.
We have years of experience manufacturing lithium-ion batteries, and we can custom-design a production process that meets your specific needs.
We use only the highest-quality materials and components, so you can be confident that your batteries will meet your specifications.
And because we're a factory direct supplier, you'll be able to get your batteries at a competitive price.
Contact us today to learn more about our 12V deep cycle lithium-ion batteries.
| Introduction | Specification |
| --- | --- |
| Standard Voltage | 12.8v |
| Battery Capacity | 10Ah |
| Power | 128Wh |
| Battery Type | Lifepo4 |
| Size | 150*98*94.9mm |
| Stored Temperature | 15℃/59℉ |
| Operating Temperature | -10℃-45℃/14℉-113℉ |
| Life Cycle | 3000 |
| Shell Material | ABS |
| Enclosure Rating | IP66 |
| BMS Protection | Yes |
| Model | HY 12-10 |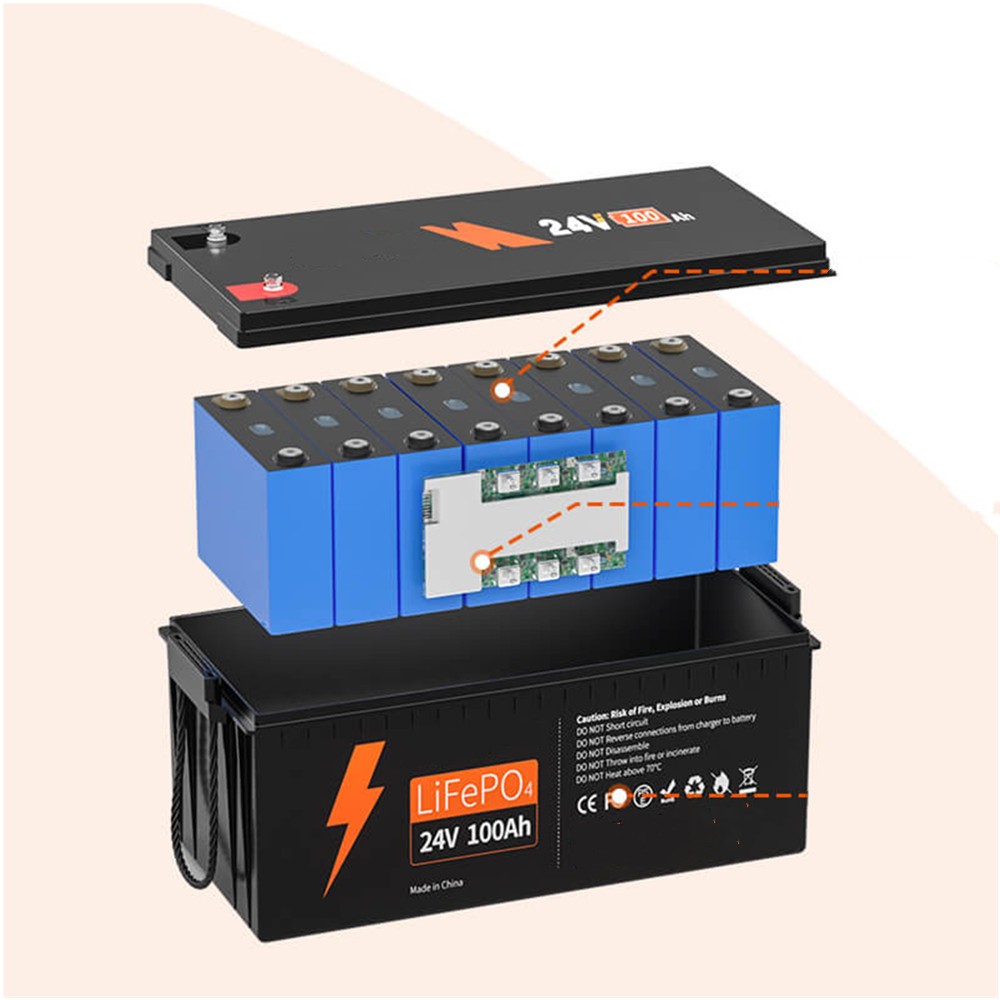 Product Features:
– Rugged battery
– Lithium Iron Phosphate (LiFePO4) Technology
– Excellent service life value
Applications:
1.Ideal for outdoor use of the fish finder, the built-in lithium battery improves performance and prolongs life.
2. As the scooter deep cycle battery, it can output stable power when in use, and the power output will not drop sharply immediately.
Why Choose Lithium Iron Phosphate (LifePO4)?
The cycle life of the LifePO4 battery is about 3000-5000 times. Low self-consumption, and long storage time.
The main component of lithium iron phosphate battery is iron, It is not easy to catch fire and explode.
3. High Energy Density and Low Weight
The same volume of lithium iron LifePO4 battery has 50% more capacity than lead-acid battery, but 70% less weight.
4.High-temperature Performance
LifePO4 peak electrical heat up to 350 ℃ ~ 500 ℃. Working temperature range in -20 ℃ ~ 80 ℃, But lead-acid is -20℃~50℃.
The same volume of LifePO4 battery weighs 70% less than lead-acid. Save your shipping costs.
6. Environmental Friendly
Non-toxic and non-polluting, in line with European RoHS regulations, used batteries can be recycled and reused.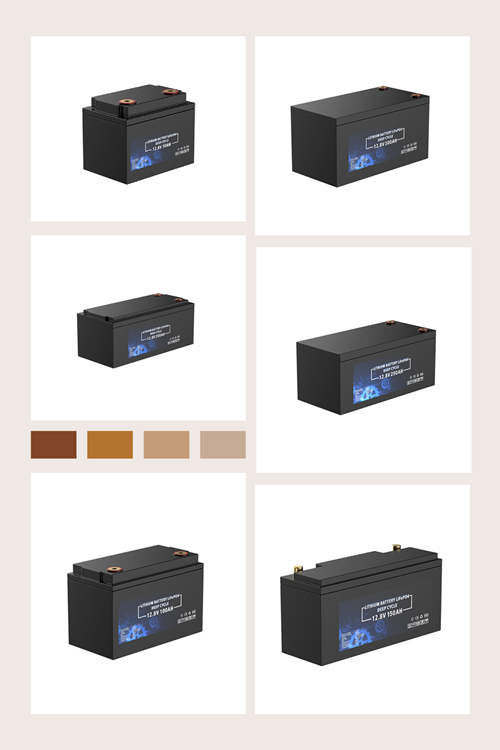 12V Deep Cycle Batteries Comparison
| Introduction | 12.8V 10Ah | 12.8V 50Ah | 12.8V 100Ah | 12.8V 150Ah | 12.8V 200Ah | 12.8V 250Ah | 12.8V 300Ah |
| --- | --- | --- | --- | --- | --- | --- | --- |
| Standard Voltage | 12.8v | 12.8v | 12.8v | 12.8v | 12.8v | 12.8v | 12.8v |
| Battery Capacity | 10Ah | 50Ah | 100Ah | 150Ah | 200Ah | 250Ah | 300Ah |
| Power | 128Wh | 640Wh | 1280Wh | 1920wh | 2560wh | 3200wh | 3840wh |
| Battery Type | Lifepo4 | Lifepo4 | Lifepo4 | Lifepo4 | Lifepo4 | Lifepo4 | Lifepo4 |
| Size | 150*98*94.9mm | 223*150*178mm | 330*172*215mm | 485*170*240mm | 532*207*215mm | 520*267*220mm | 520*267*220mm |
| Stored Temperature | 15℃/59℉ | 15℃/59℉ | 15℃/59℉ | 15℃/59℉ | 15℃/59℉ | 15℃/59℉ | 15℃/59℉ |
| Operating Temperature | -10℃-45℃/14℉-113℉ | -10℃-45℃/14℉-113℉ | -10℃-45℃/14℉-113℉ | -10℃-45℃/14℉-113℉ | -10℃-45℃/14℉-113℉ | -10℃-45℃/14℉-113℉ | -10℃-45℃/14℉-113℉ |
| Life Cycle | 3000 | 3000 | 3000 | 3000 | 3000 | 3000 | 3000 |
| Shell Material | ABS | ABS | ABS | ABS | ABS | ABS | ABS |
| Enclosure Rating | IP66 | IP66 | IP66 | IP66 | IP66 | IP66 | IP66 |
| BMS Protection | Yes | Yes | Yes | Yes | Yes | Yes | Yes |
| Model | HY 12-10 | HY 12-50 | HY 12-100 | HY 12-150 | HY 12-200 | HY 12-250 | HY 12-300 |